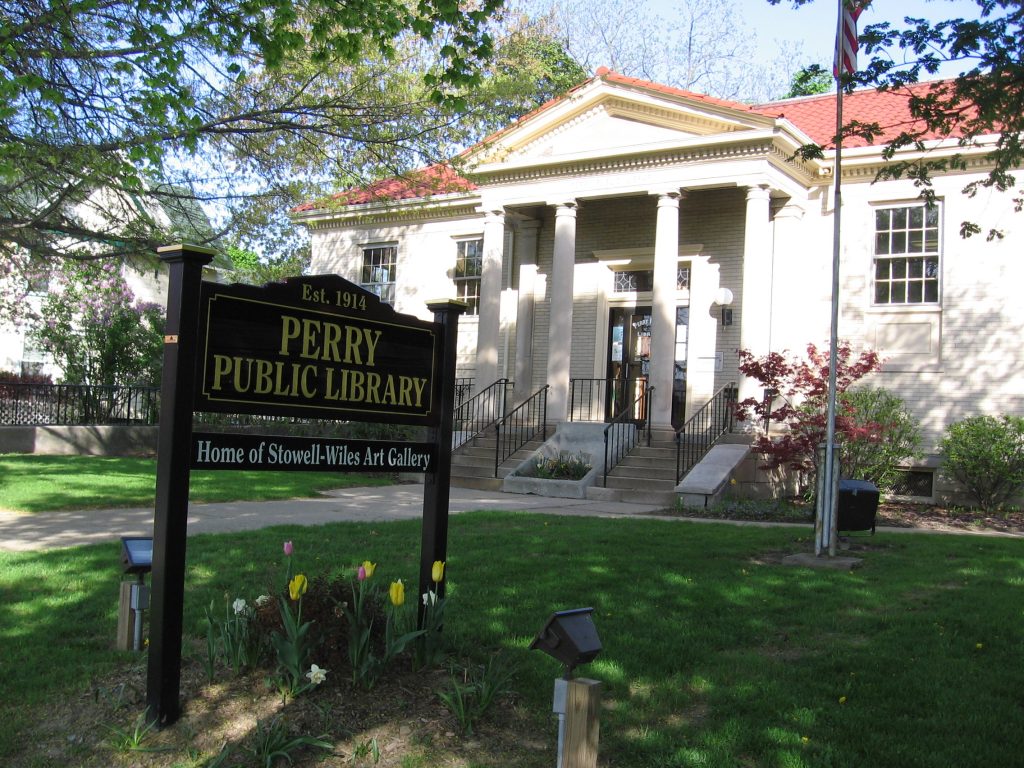 The Perry Public Library is a governmental agency chartered by the Department of Education to serve the Perry School District. Our mission statement is:
The Perry Public Library exists to provide recreational and educational library service to the people of the Perry Public School District. The library strives to provide a friendly, courteous and approachable space for all.
Library Board
The library votes are held at the library the first Tuesday in June. Each trustee serves a three year term.
Bethany Zerbe, President (term expires 2021)
Tim McCallum, Vice President (term expires 2019)
Barbara Glenn, Secretary (term expires 2020)
Sandra Lawrence, Trustee (term expires 2020)
Priscilla Popp, Trustee (term expires 2019)
Chris Narowski, Trustee (term expires 2021)
Stacee Muolo, Trustee (term expires 2021)
Meetings of the library board are held on the first Monday of every month, excepting holidays. For the current schedule, check the library events page.
Documents relevant to the board meetings will be placed here a few days prior to board meetings.
Library Staff
The public is served by a full-time library director, a full-time youth services librarian, and several part-time support staff members.
Jessica Pacciotti, Library Director jpacciotti@pls-net.org
Julie Jensen, Youth Services Librarian jjensen@pls-net.org
Janice Howlett, Library Assistant
Briana Coogan-Basset, Library Clerk
Sarah Hare, Library Clerk
Cathy Van Remmen, Library Clerk