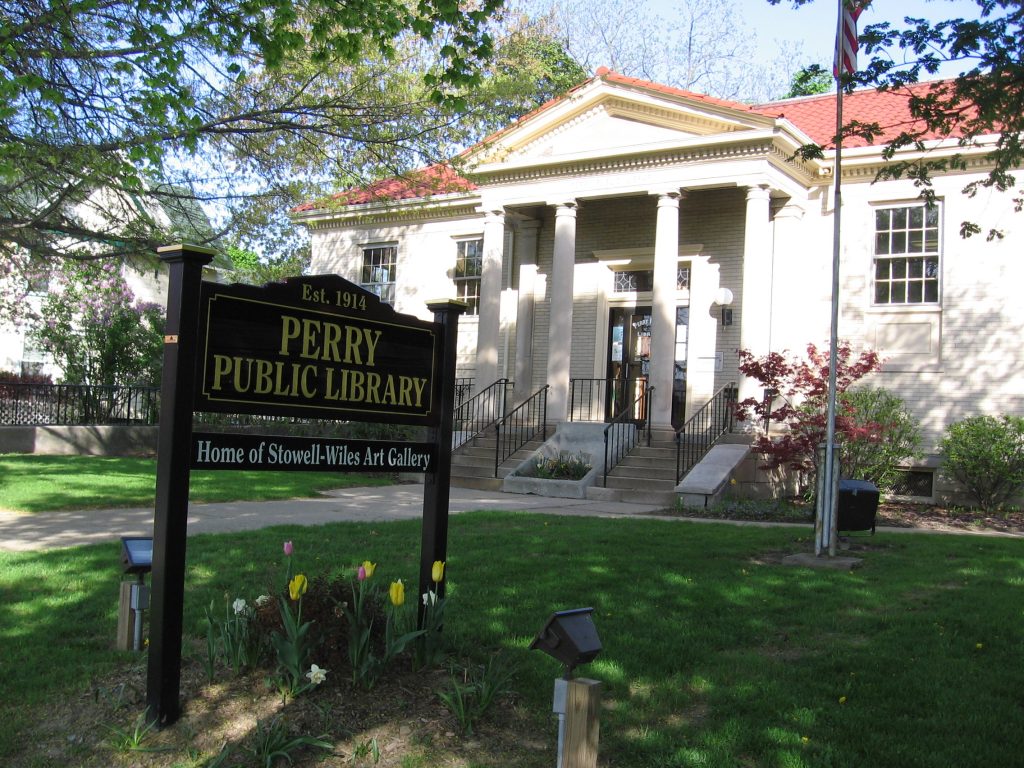 The Perry Public Library is a governmental agency chartered by the Department of Education to serve the Perry School District. Our mission statement is:

The Perry Public Library exists to provide recreational and educational library service to the people of the Perry Public School District. The library strives to provide a friendly, courteous and approachable space for all.
Library Staff
The public is served by a full-time library director, a full-time youth services librarian, and several part-time support staff members.
Jessica DeMarte, Library Director
Jessica Purvis, Youth Services Librarian
Janice Howlett, Library Assistant
Sarah Hulbert-Emerson, Library Assistant
Briana Coogan-Bassett, Library Clerk
Cathy Van Remmen, Library Clerk
Ron Jennings, Library Clerk