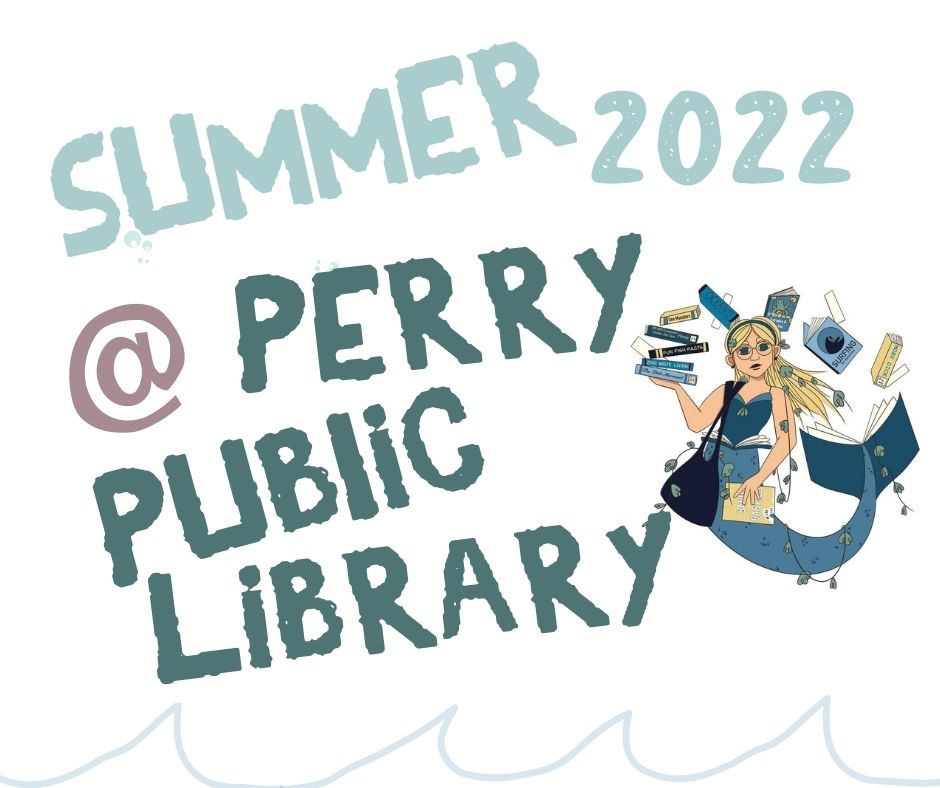 Welcome to Summer Reading 2022! We are so glad you could join us. We have many things happening this year so look at our brochure of events, check out the newsletter and stop into the Perry Public Library today! Reading challenges start July 1st, but registration is open now.
Registration can be completed online or in-person. If you register online, don't forget to stop in and get your registration gift (while supplies last).
Brochure
Summer Reading Challenges
In-person Events and Challenges
Virtual Events
Book Kits
Summer Reading Challenge
Track your reading and win prizes! This year you can pick up your paper tracking sheet at the library when you register.
This year, we have rewards and programs for all age groups! School of Fish (ages 0-5), Deep Read Divers (ages 5-11), Review Crew (13-17) and Adults Read Too (18+).
Registration begins June 27th. Tracking starts July 1st and runs through July 30th. Prizes must be picked up by August 27th.