Wednesday, July 17th is our Book Walk around Perry. This week, the starting location is at the library. Print off the page or come to the library for a hard copy. The book pages will be up from 9 am – 8 pm. There will be no adult supervision from the library on the route. Parents are strongly encouraged to enjoy the story with their children.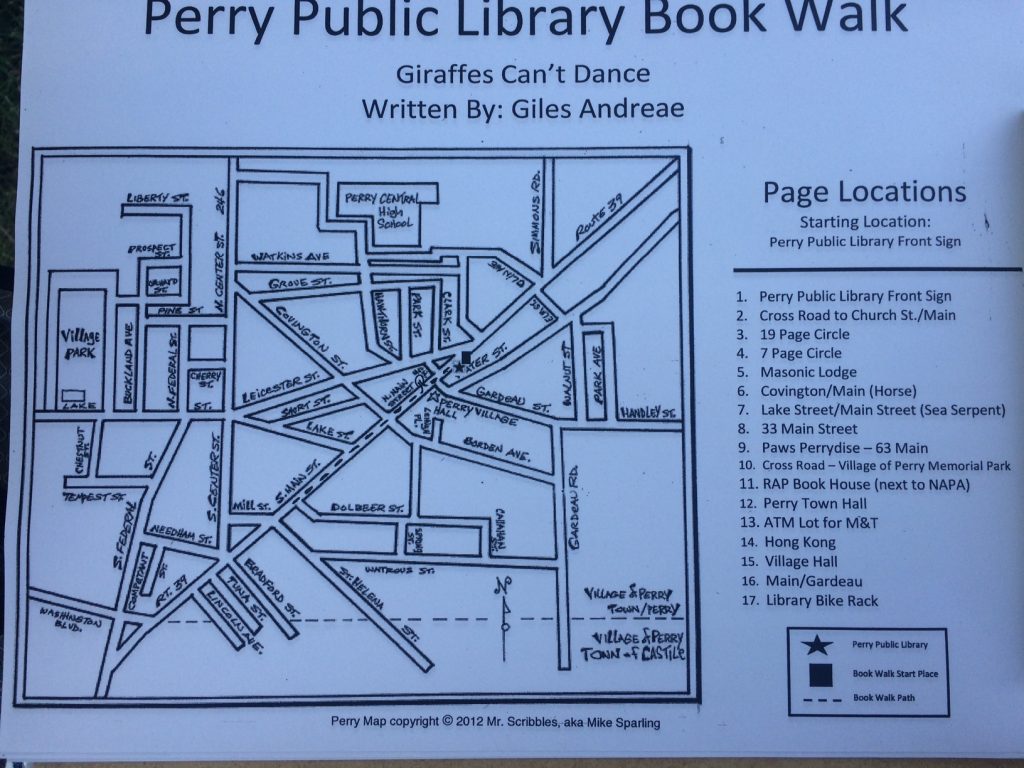 How to do the Book Walk:
Walk, bike or drive and follow the path of pages. There is a page of the book at each of the locations. The pages are staked at each location on the medians. Please leave the pages at the locations for others to enjoy. After you do the walk come to the library and check out other great books to read.